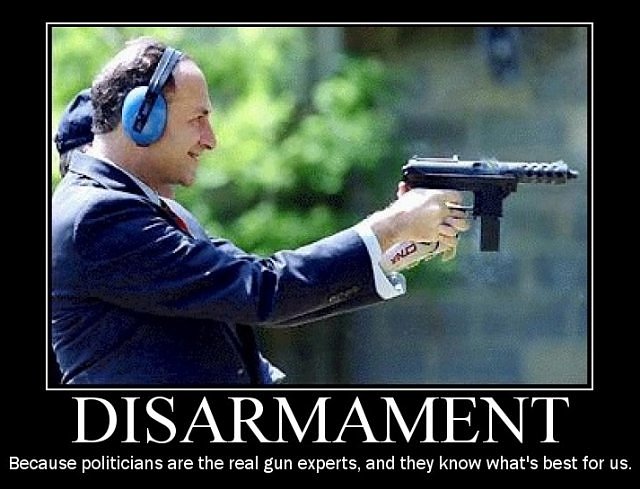 Ah, the corporate motivational poster. We've all seen them in the junior-assistant-human-resources guy's office. They're placid, soothing pictures with hopelessly clichéd sayings that just end up sounding hackneyed and trite. Anyone who's done time in the corporate world knows just how grating they are. I can remember sitting through a few monotonous meetings wishing I could just claw my eyes out rather than have to stare at them.
Thankfully, the folks at Despair have come up with not only a response, but a script that allows you to generate your own. Have at it.
Here's the first. That's New York Rep. Chuck Schumer, publicity hound, champion of gun control, and general all-around dickhead.
That's him firing a Tec-9. During the Assault Weapons Ban, of which the Tec-9 was one of the verboten guns. I'm betting he doesn't have a Form 4 for that thing, either. Then again, he's an elected official, so he's special.
I also notice that he's not wearing eye protection. One can hope…
File Under:
Humor
|
Comments Off