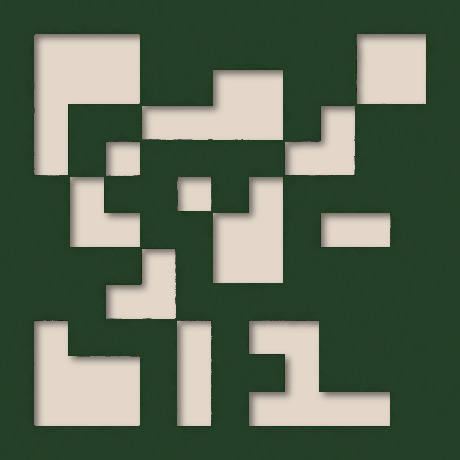 Autechre has marked their 20th anniversary with their eleventh record. Exai="XI," get it? In terms of imaginative titles, that's right up there with Van Halen II or Chicago LXIV. However, this record lacks appearances by Peter Cetera or Sammy Hagar. That may or may not be an important distinction, depending on your tastes.
It's a long one, clocking in right at two hours. At that length, some inconsistency might be expected, but this is cohesive in a way none of their records has been since Confield. If I had to compare it with anything, I'd say it's a less haunted and more assertive cousin to Oversteps.
It's always tempting to seek a concept in their records. Confield was about abstraction in texture, Untilted pushed rhythmic boundaries, and Oversteps focused on melodic complexity. If there's such a theme here, it's in the sound design itself. The palette is less alien and more visceral, and it's as if they've laid off many of the algorithmic tweaks. I can almost imagine physical knobs being manipulated during the recording.
I won't go track by track, but these are a few of the standouts for me.  "irlite (get 0)" reminds me of their Envane-era output in its thematic development. "jatevee C" could have been recorded by a lesser artist, but they'd never have gotten it to hold together in quite the way it does here.
"vekoS" is a violent, cavernous piece that reminds me of an extroverted Andy Stott. "bladelores" is an almost ambient track that didn't really grab me until I got to the end and realized how far it came from the beginning. "1 1 is" has some of the most tactile sound engineering I've heard in quite some time. It reminds me of "Dropp" from EP7, and in its own subtle way, it's one of the most aggressive things they've done in quite some time. So is "spl9," which starts with an innocent patter of bleeps but builds to an almost unbearable climax.
Unfortunately, this makes slightly subpar and unfocused tracks like "cloudline" and "deco Loc" (which sounds like a Prefuse 73 remix) suffer greatly in comparison. It would seem like the weakest material was relegated to side 4, but "recks on" is absolutely marvelous. "YJY UX" closes things out nicely with a nod to Tri Repetae at the halfway mark.
This might be the most accessible and inviting record they've done in quite a long time. As warm and enveloping as Oversteps could be, it seemed to hold the listener at arm's length. Exai is a bit more relaxed with itself, as if Sean and Rob know their strengths and they're more concerned with enjoying themselves than proving anything. They've certainly earned it.
(The actual record won't be out until next month, but Warp is giving immediate digital downloads with purchase of the physical artifact.)