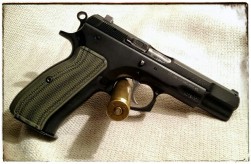 I've had VZ grips on a couple of my 1911's for awhile. The Micarta does a great job of repelling moisture, and the texture is coarse enough stay put without chafing the hands.
I must not have been paying attention, and it turns out they're making grips for all types of guns now. I recently picked up a set for the CZ-75. Click the pictures to embiggen.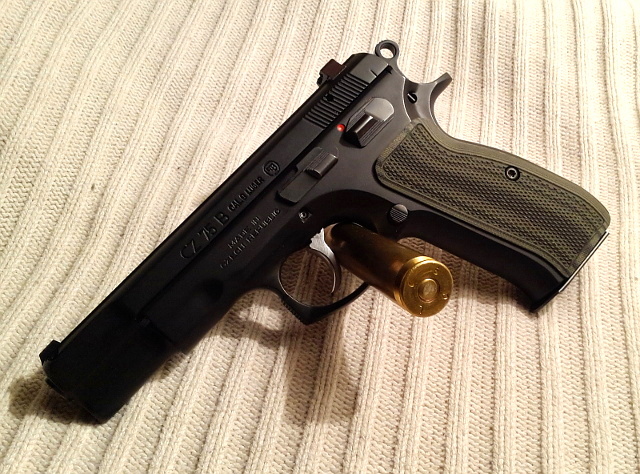 They're a bit thinner than both the factory rubber grips and most aftermarket wood stocks. Milling the Micarta on a CNC machine is a more efficient and consistent process than carving wood, and it shows in the fit and finish.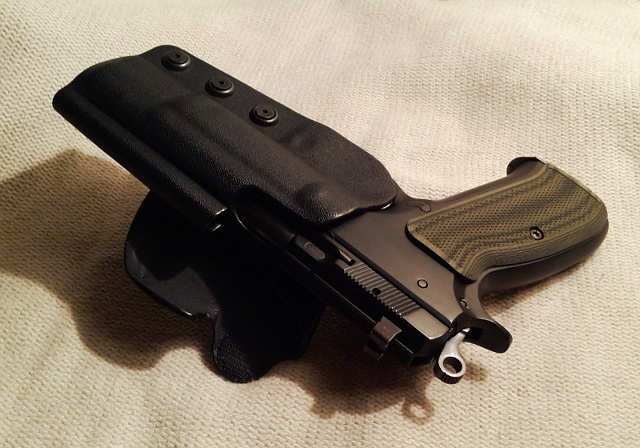 Fit is perfect, and there are no gaps to be felt or seen. While they may not have the charm of wood, they're more durable and practical for many situations.