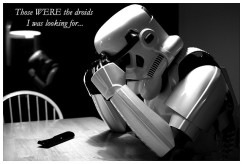 You spoke, we listened. @ATFHQ plans more study on the proposed AP Ammo exemption framework. See more http://t.co/SmRKMYvw7J

— ATF HQ (@ATFHQ) March 10, 2015
From their website:
Although ATF endeavored to create a proposal that reflected a good faith interpretation of the law and balanced the interests of law enforcement, industry, and sportsmen, [yeah, sure…] the vast majority of the comments received to date are critical of the framework, and include issues that deserve further study. Accordingly, ATF will not at this time seek to issue a final framework. After the close of the comment period, ATF will process the comments received, further evaluate the issues raised therein, and provide additional open and transparent process (for example, through additional proposals and opportunities for comment) before proceeding with any framework.
Well, it's nice to see my pessimism belayed a bit.  This isn't over, though.  Keep pressure up on your legislators.