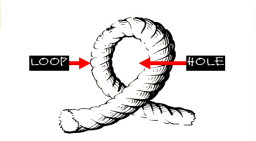 FBI: Background check loophole responsible for enabling Charleston shooter to get a gun #gunsense http://t.co/kl2KHmfJG5

— Brady Campaign (@Bradybuzz) July 10, 2015
Let's see if we can get this straight.  A loophole is defined as, "an error in the way a law, rule, or contract is written that makes it possible for some people to legally avoid obeying it."  If somebody writes a law with a specific exemption, that exemption doesn't qualify as a loophole.
The Brady Act regulates background checks on retail sales of firearms. Sarah Brady helped author and promote the law. She knows full well what's in it.*
The Charleston shooter purchased a firearm at retail.  He lied on the form by failing to disclose he was an …
File Under:
Civil Rights
|
Comments Off

on The Brady Check Loophole Isn't