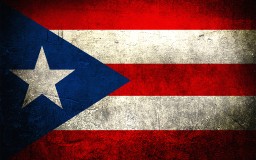 This one came in under the radar. An organization called Ladies of the 2nd Amendment in Puerto Rico brought a class-action suit challenging the Commonwealth's permitting system.  They won.
In the Court of Salinas, Judge Lugo Anibal Irizarry ruled that Articles 2.01, 2.02, 2.04, 2.05 and 2.06 of the Arms Act failed constitutional scrutiny.  Most notably, he criticized the voucher system, stating "no fundamental right is taxable."  While I doubt we can expect this decision to be quoted in continental cases, it's nice to see an acknowledgement of that.
Residents may now carry firearms without needing to pursue a permit of any sort.  Additionally, there is no longer a licensing requirement for purchasing guns.
The last time I'd seen movement on the issue down there was 2011, in which they won two significant victories.  There isn't a translation of the decision yet, but I've got feelers out.  I'll post it as soon as it's in my hands.
(If anyone would like to translate, the relevant documents are here and here.)