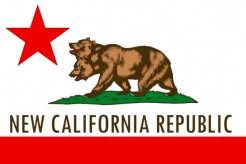 San Diego Sheriff Bill Gore has chosen not to appeal [pdf] last week's 9th Circuit ruling, in which California's "good cause" requirement for concealed carry permits was ruled unconstitutional. Ventura and Orange counties have also dropped the clause.
Does this make California shall-issue? Not yet. Dissenting judges in the 9th Circuit can still demand an en banc rehearing of the case. Given the forcefulness of O'Scannlain's opinion, that might be a hard one, but I wouldn't put it past someone to try. I can imagine the political pressure will be significant.
There are also methods by which Sheriffs can obstruct the process through other means. California Penal Code is full of all sorts of potential obstacles. The first is their ability to make the training requirement overly burdensome.
26165 (b) Notwithstanding subdivision (a), the licensing authority may require a community college course certified by the Commission on Peace Officer Standards and Training, up to a maximum of 24 hours, but only if required uniformly of all license applicants without exception.
Under 26190, they can mandate psychological testing for applicants. Under 26200, the Sheriff can impose
any reasonable restrictions or conditions that the issuing authority deems warranted, including restrictions as to the time, place, manner, and circumstances under which the licensee may carry a pistol, revolver, or other firearm capable of being concealed upon the person.
There's quite a bit of latitude there, and more than enough to render the right impossible to exercise.
As it stands now, the 7th and 9th Circuits have issued divergent opinions from the 2nd, 3rd, and 4th. The matter begs review from the Supreme Court. It will take more than one ruling to clear this up, but we're well on the way.