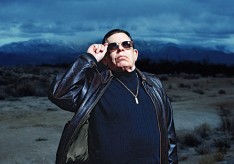 Leonard Embody is back on the prowl. So is Art Bell. Coincidence?
I wonder.
Apparently, Mr. Embody was modeling his AR-15 S&M bondage suit by waltzing around Nashville with it. I notice with some chagrin that NewsChannel5 depicted him as a "gun rights advocate." That is emphatically not the case.
At least Mr. Bell can be entertaining at times.
Mr. Embody has posted a video of his escapade. Contrary to his protestations, the police did have reasonable suspicion to stop him. Tennessee law Section 39-17-1302 prohibits ownership of unregistered NFA items. It is an affirmative defense if the owner can prove the items are legally registered, but that's a defense made in court, not on the side of the road.
Now he has to go before a judge to prove his innocence. In the process, he's wasting everyone's time, he's squandering the taxpayers' money, and he's probably going to try and bring another inane lawsuit.