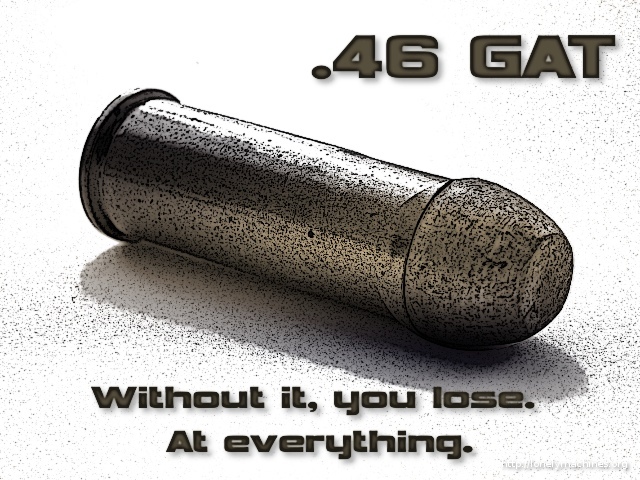 Plenty of obnoxious clichés get thrown around in the gun culture, but the most annoying is, "I carry a .45 because they don't make a .46!" I'm mildly surprised when the simpletons chanting that one manage not to drool on themselves in public.
In fact, I am so weary of it that I'm going to rectify the situation. I'm going to make a .46 caliber handgun cartridge.
Now, you might say that's a bad idea. Let me tell you something. When George Washington wanted to cross the Potomac and drive the British out of New Jersey, I'm pretty sure some folks told him that was a bad idea. But he proved them wrong, didn't he? He sent them packing all the way back to California. Smelly hippies. Without him, we'd be spelling words like "color" and "flavor" with a "u." I'm telling you, that man was a great American.
What was I saying? Oh, yeah. I plan on calling the cartridge the .46 Ginormous Action Tactical. A serious load demands a serious name, and that means using the word "tactical" to the point that it loses all meaning. It also prevents confusion, since ".46 GAT" couldn't possibly be confused with any current commercial loading.