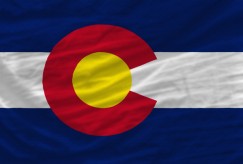 Last year, the Colorado legislature hastily passed a package of gun regulations. The new laws include a ban on all magazines capable of holding more than 15 rounds, and the requirement that all transfers of firearms between individuals go through a gun dealer and be subject to a background check. To say this was an unpopular decision with the voters would be an understatement.
Two sitting state Senators were recalled from office, and a third resigned in the face of an impending recall. The Governor himself seems to regret signing it.
A large group of plaintiffs brought a lawsuit, but the Colorado District Court has ruled that both laws are constitutional [pdf].
(…) the Court finds that although § 18-12-302 burdens the operation of semiautomatic weapons, the burden is not severe because it does not materially reduce the ability of a person to use a semiautomatic firearm for self-defense, nor does it reduce the effectiveness of self-defensive efforts [p. 32]
Likewise, Judge Krieger found that the background-check requirement does not impose enough of a burden to violate the 2nd Amendment. Dave Kopel and Weld County Sheriff John Cooke have stated that they plan to appeal her ruling in the 10th Circuit.
I think that's a very bad idea.