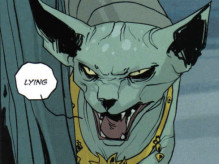 States United to Prevent Gun Violence is running a couple of surreal campaigns to push gun control.  The first is this little chestnut:
Never mind that it's illegal to run a gun shop in New York without all sorts of licensing, or that it's illegal for customers to even handle one without a purchase permit.  Since they're gun control advocates, they can probably get away with the David Gregory defense.
They've also scored rapper Snoop Dogg, who is quite the paragon of civic virtue, to promote a separate campaign.
For an organization swimming in the Joyce Foundation's cash, they're certainly stooping quite low.