Clio's making herself at home. Maia doesn't always seem to approve of the new arrangements, though.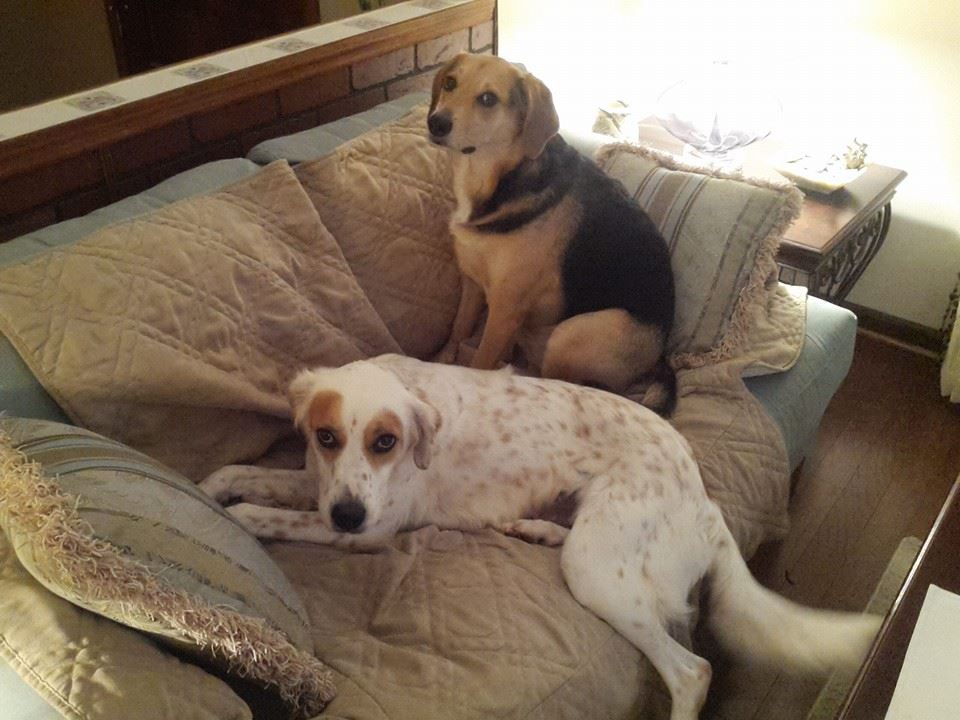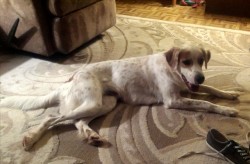 I've had Maia for just over two years, so it's time for a new dog.
(A companion, not a replacement. It's important to make that distinction clear when you bring your existing dog to the shelter.)
So, this is Clio.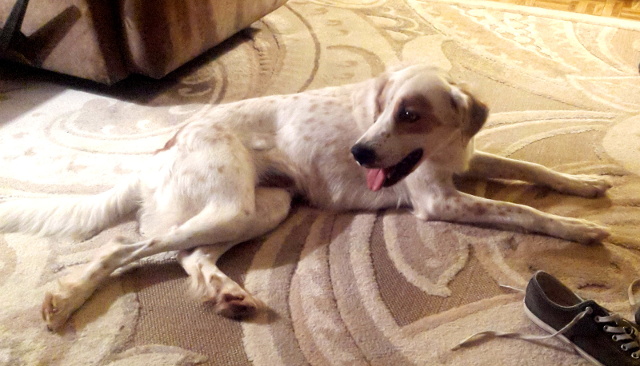 The coloring suggests English Setter, but the nose and ears are something closer to a Labrador. We're off to the vet tomorrow to get a better idea on age and lineage.