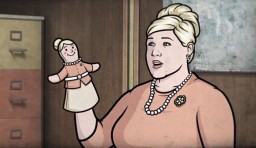 Any time you want to stop the killings and coerced "conversions" of Christians would be great. For a bunch of guys who claim to be acting on the tenets of God or Muhammad, you're defying both.
Consider Muhammad's covenant with the monks of St. Catherine's:
No compulsion is to be on them. Neither are their judges to be removed from their jobs nor their monks from their monasteries. No one is to destroy a house of their religion, to damage it, or to carry anything from it to the Muslims' houses. Should anyone take any of these, he would spoil God's covenant and disobey His Prophet. Verily, they are my allies and have my secure charter against all that they hate.
Further, from the Pococke translation:
Whosoever shall annul any of one of these my decrees, let him know positively that he annuls the ordinance of God. (…) No one shall bear arms against them, but, on the contrary, the Muslims shall wage war for them.
This is all a callback to Surah 29, which states:
And do not argue with the People of the Scripture except in a way that is best, except for those who commit injustice among them, and say, "We believe in that which has been revealed to us and revealed to you. And our God and your God is one; and we are Muslims [in submission] to Him."
Many people claim that Islam is the cause or justification for the horrors being perpetuated in Iraq. Nothing could be further from the truth.